Kay's primary teaching location is in Rockville, Maryland. Lesson times are also available at local and national events. Send an email or text message if you'd like to arrange individual lesson time at one of these venues, or a workshop in your area. 
Contact info is below. See the "Group classes" page for sample class descriptions.
Click here to join Kay's *mailing list
*
for details about upcoming events.
ANNOUNCING: Musicality workshops day! (1-4:30 pm January 6, Rockville MD)
Join me to work left brain, right brain, and all the stuff in between as we explore dancing to the MUSIC in West Coast Swing with simple exercises & rich applications. This isn't about choreography; it's about play and connection. And it's FUN! 
Prerequisites: basic WCS pattern fluency [sugar push, left side pass, under arm turn, tuck, whip, 4-count starter step; sequences of these patterns; ability to do them on your own or with a partner, with good timing]
1pm Structure - It's easy to understand how to count the music, why our WCS basics fit the music perfectly, and how to hit that break every time. These musical secrets keys make the whole thing work. This is the one about counting -- but you've got more toes than you'll need in this entire hour!

2:15 Layers - There's more to the music than the beat! Easy elements make our dancing match complex music, and connect with our partners in play. We'll find the layers in this one, using simple structures to move with the elements of the song. This is the one about listening (sense of humor optional).

3:30 Colors & Textures - Get ready to paint! We'll add color and texture in this hour, with creative exercises to expand that palette and sharpen our tools for spilling the music all over our dancing, and finding that mystical musical moment with a partner. This the weird creative one, coloring outside the lines; it'll be fun, promise.
Don't wait to sign up; this workshop event is likely to sell out. 
Freedom Swing (January 12-14, Philadelphia PA)
Freedom Swing is a great event for those who like a quick drive to a new venue for a weekend of learning, small comps & social dancing. You'll know lots of these friendly people, and the workshops and dancing will make you smile all weekend. This event and these organizers are special to me, and I don't ever miss this event. Won't you join us?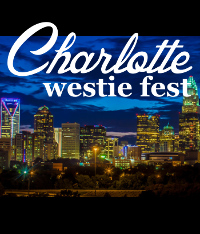 Charlotte Westie Fest (Feb 1-4, Charlotte NC) 
is just around the corner and down south a
ways, with its focus on social dancing & friendly people. I'm coordinating some things to make first timers & new dancers feel welcome. You are so welcome on any of these ventures. Let me know if you are joining!
MADjam (MidAtlantic Dance Jam) (Mar 1-5 in Baltimore MD)
 is the DC area's elegant signature event and the biggest, best-run WSDC contest anywhere in the world. I'm event co-director for this one, and I'd love to see you there. Join Dave Moldover, Kay Newhouse and the Dance Jam Productions team at the gorgeous Baltimore Waterfront Marriott for this brilliant party.  
also upcoming: 
Boston Tea Party
Space Coast Dance Club (Florida) April 28-29
Jack & Jill O'Rama
Liberty Swing
---
JudgesEye workshop 2 20 16